First, make sure you connect your XKEY to the computer.
Click "Login" at the title screen: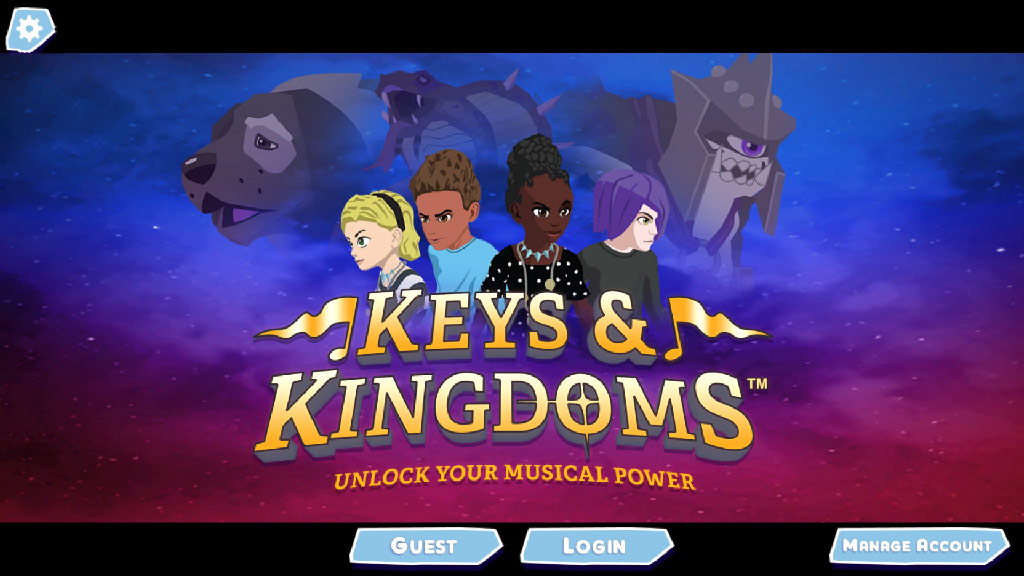 Enter the code from your account. (It is in your email if you didn't write it down).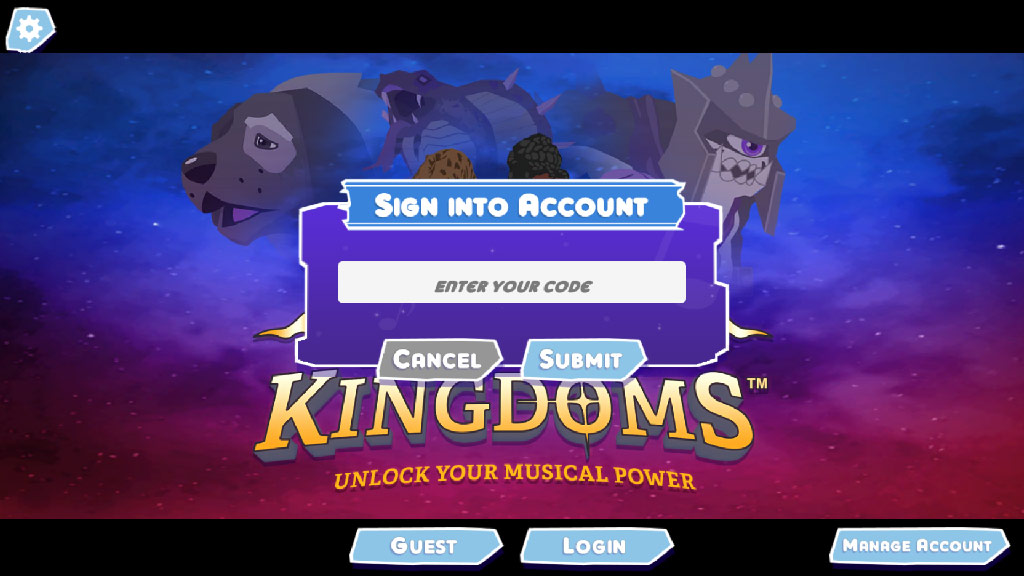 Choose your character's starting gender and look.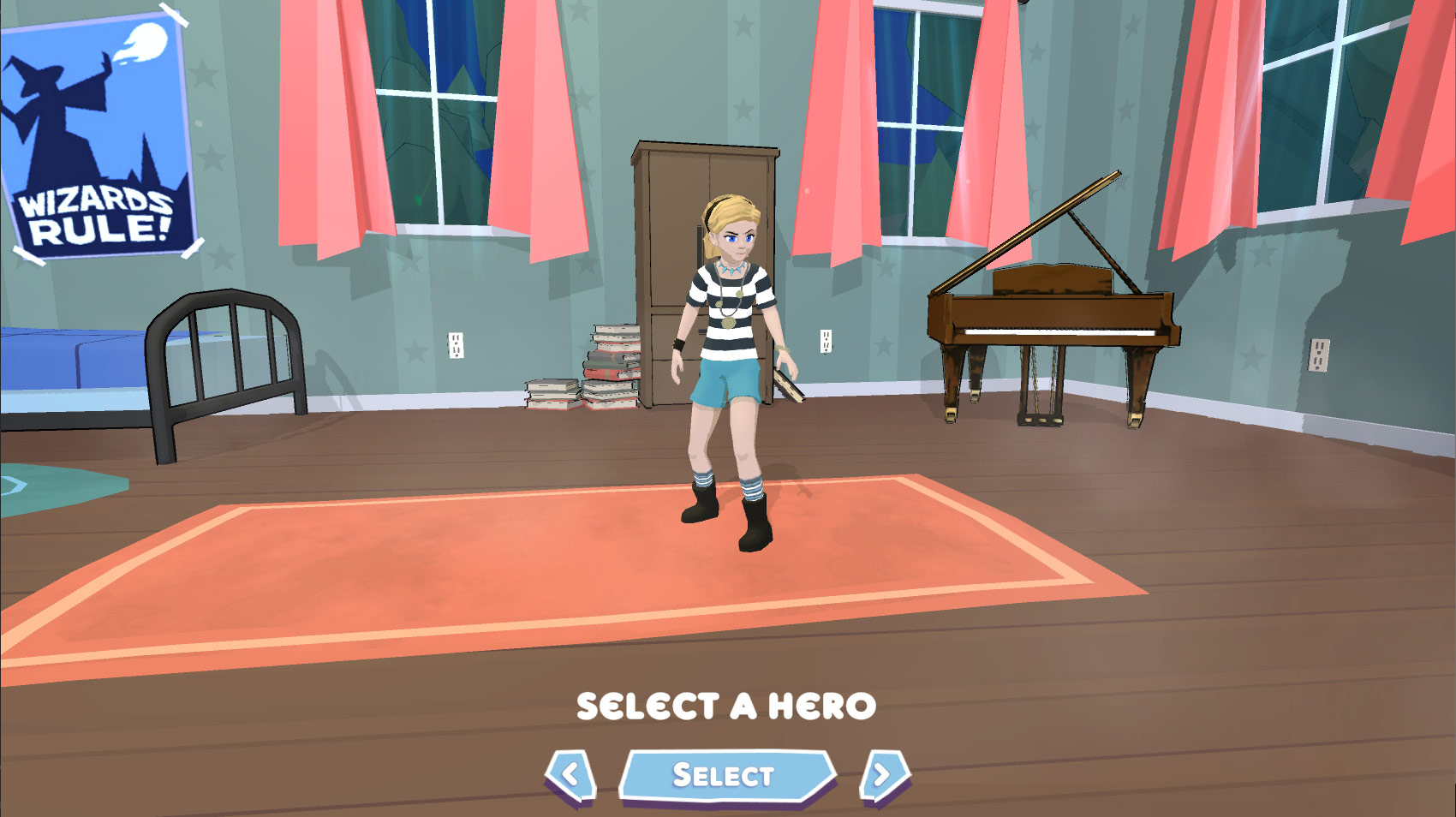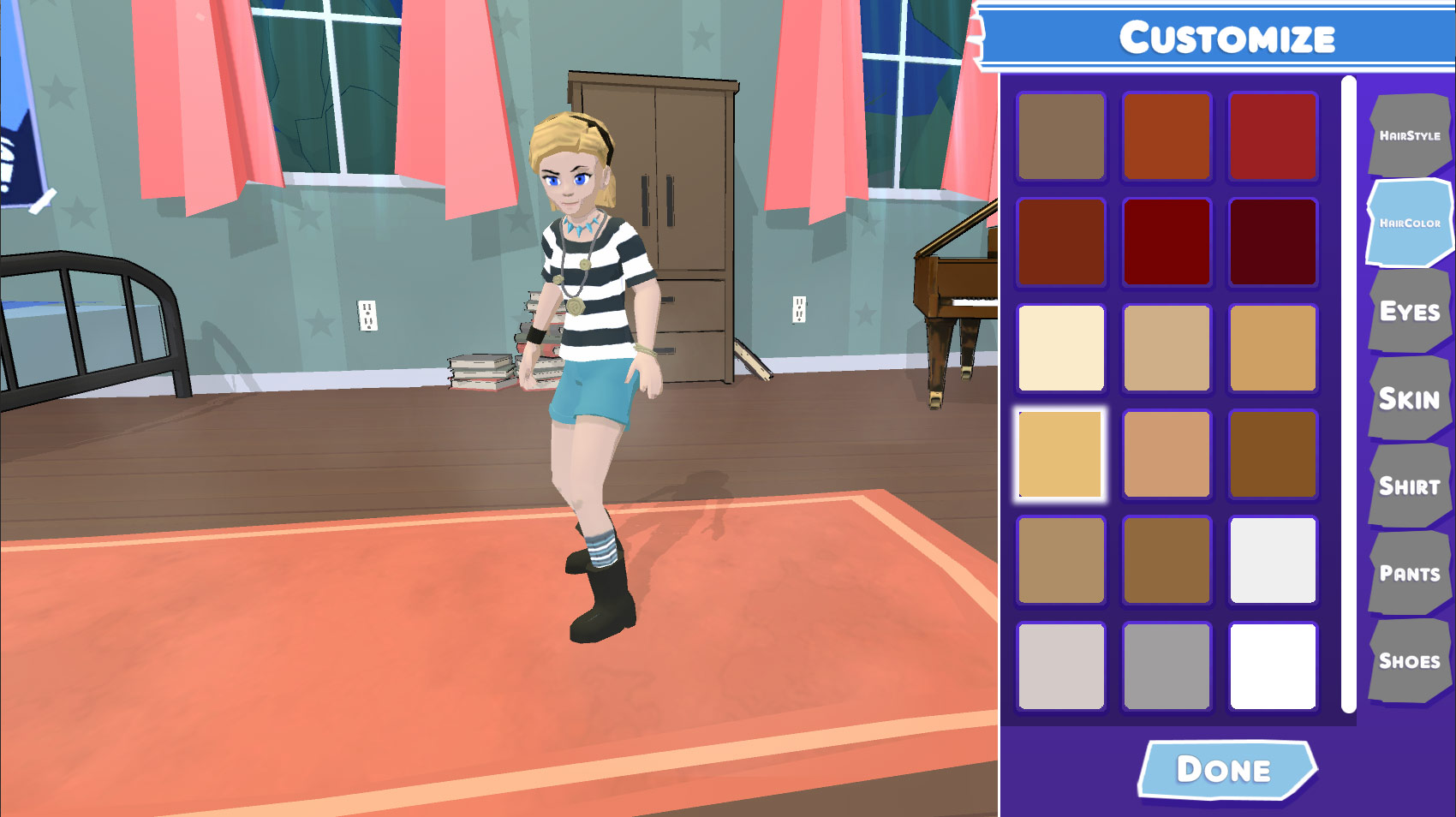 After you are happy, select "done".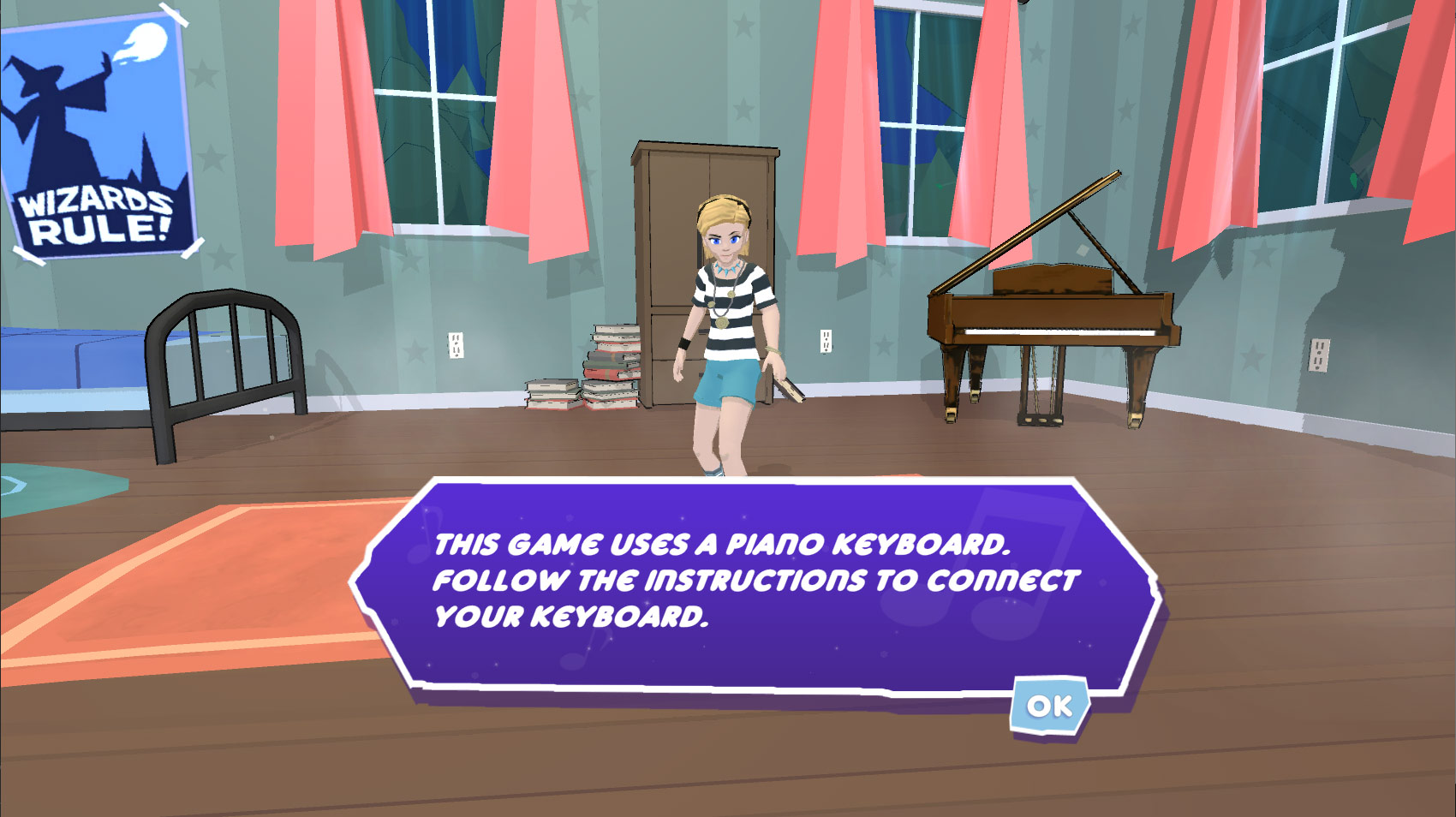 A dialog will appear. Click or tap "OK."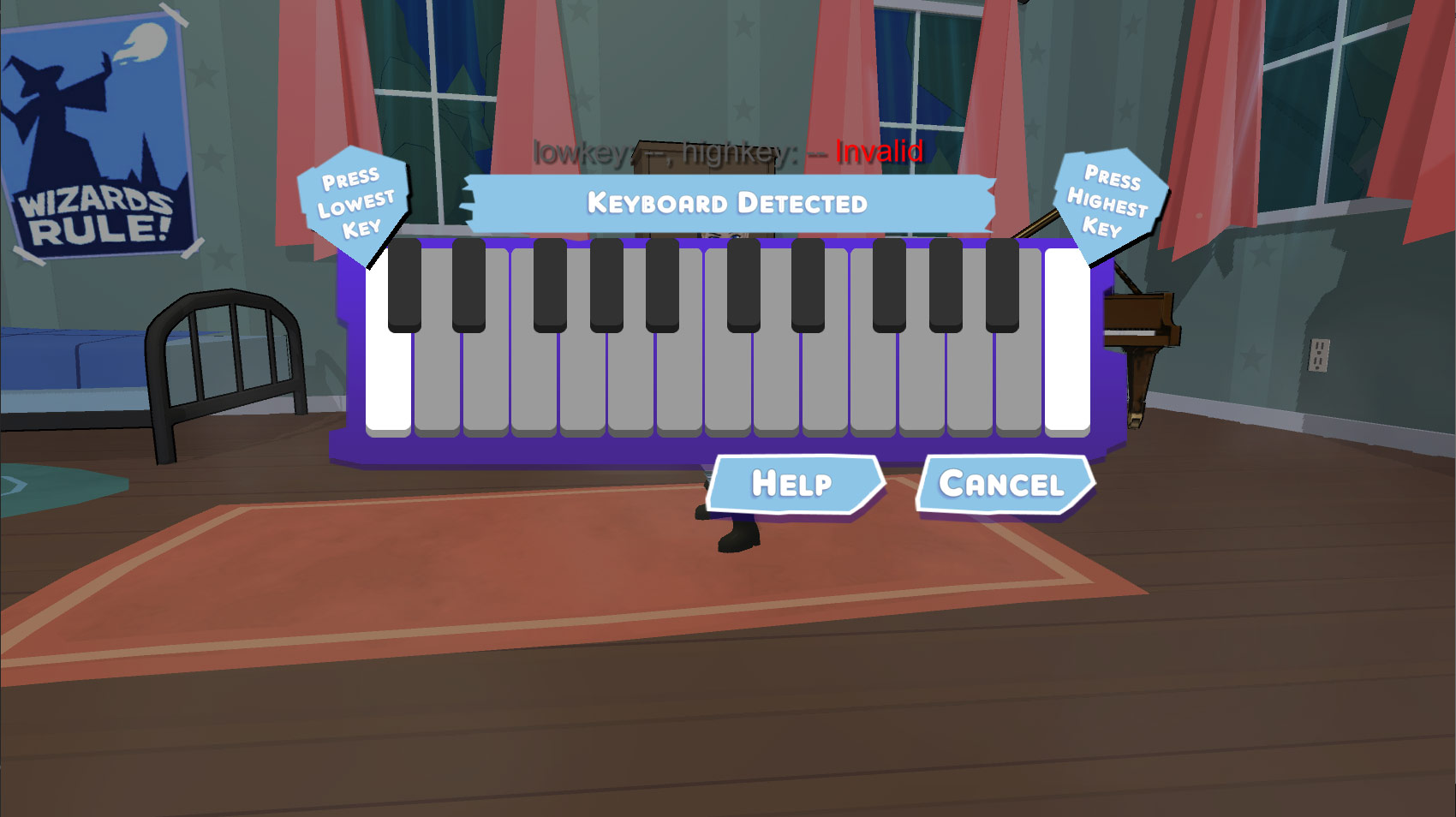 As instructed, press the lowest and highest key on the keyboard to continue.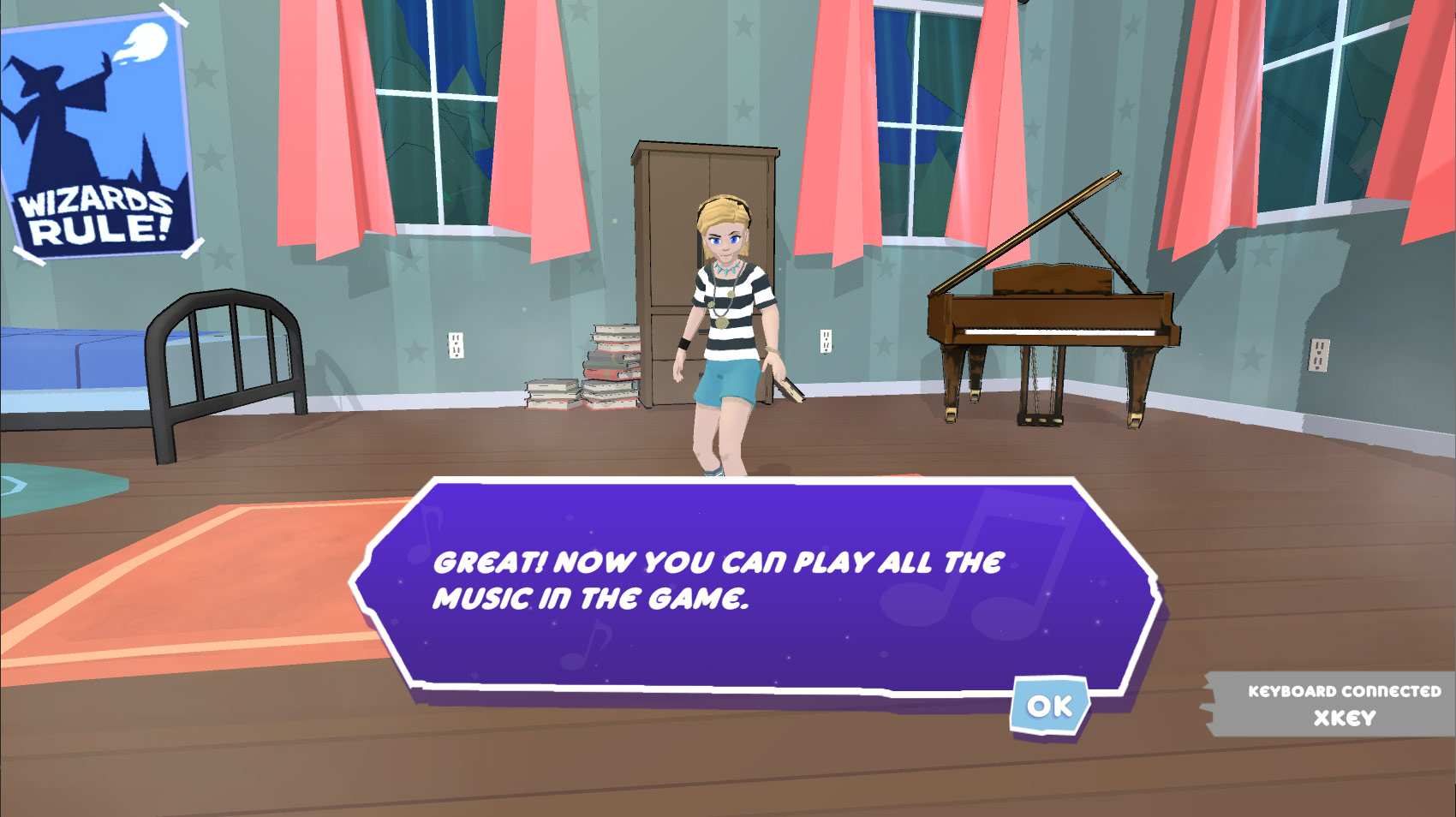 If you got this far, that is wonderful! Continue on and play the game.
If you ran into a problem, please report them here.