Use Safari and follow these instructions:
Click here to download the app.
Click on the download button for Mac. You will download a file called "knkupdater_signed.pkg" Follow these instructions:
Now go to Applications -> KeysAndKingdoms and launch knkupdater
Wait for the game to launch. It may take 5 to 10 minutes to download depending on the speed of your Internet connection.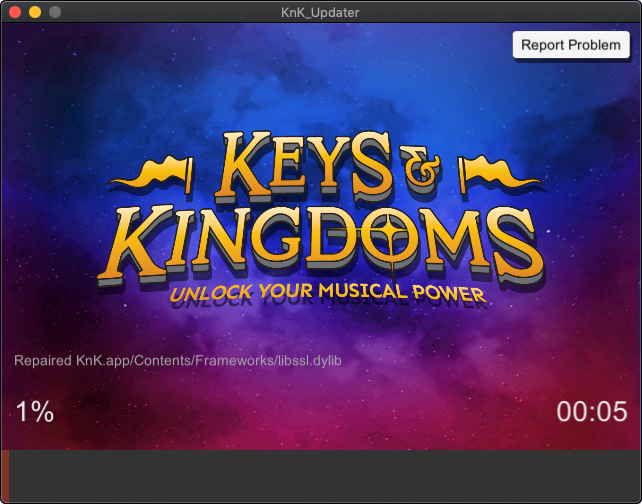 If the game is working, go to the Entering the Game section!
PROBLEMS?
Make sure you used Safari browser.
If you ran into a problem, please report them here.